Hello everyone!
My new blog is finally up and running!
Please visit it here: http://princesscharmy.com/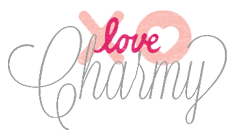 Hang on, bellas! I'm cooking up something new for all of you. I will definitely announce it here, once up and running. :) Keeping my hopes high that you gonna to love it!
God bless, everyone!